Here are some Healthy Teeth tips for kids. It can be an uphill task to encourage your kids towards healthy teeth. These tips will help you maintain better dental care habits in children.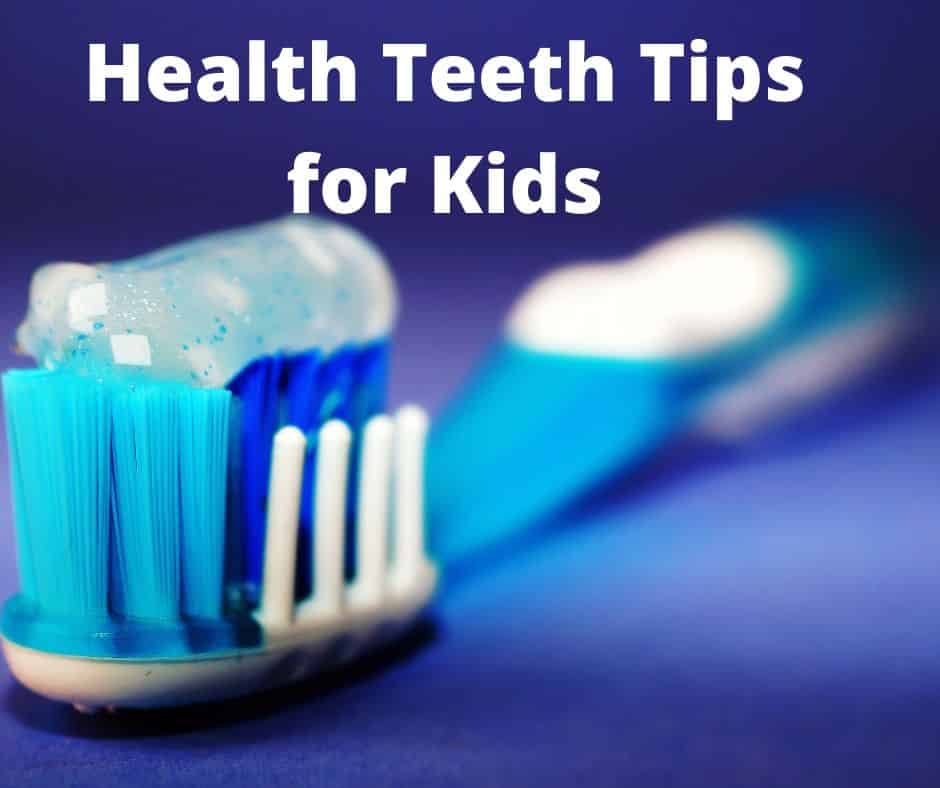 Food Habits
Cheese, lean meat, fruits, vegetables, and nuts are great food options for teeth and overall health as compared to candies, chips, cookies, and cakes. Children may need a bit more encouragement to include healthy options in their diet. They can get uncomfortable when without complete control over their diet and do not prefer eating unfamiliar food. These tips can help make the process of improving eating habits fun for your kids:
Allow your kid to bring their favorite teddy or toy figure to the table. Children tend to feel more comfortable and open to trying to new food when they can "feed" it to another first.
Make it a habit to keep healthy food available. No child is going to wait for you to wash apples, chop carrots or dice cheese when they are hungry.
You can make it easier on your kids by giving them a list of healthy snacks. Take them to the supermarket and allow them to fill the basket. You can pay at the checkout after praising them on their choice. You can make things more interesting by putting the healthy snacks in a special box at home and labeling it with their names.
Sugary and starchy foods should always be reserved for mealtimes. The American Academy of Pediatric Dentistry (AAPD) states that these types of food served during mealtime reduces the likelihood of cavities.
Oral Hygiene Habits
As a parent, you should be in charge of brushing your children's teeth till they are 8 years old. The AAPD states that parents should also floss their kid's teeth till 10 years of age. It is important that you keep adding fun things to the routine which can make things more interesting for your kid as opposed to a dull task. Make sure you brush at the same time since children learn from mimicking their elders.
Dental Visits
Dentist visits are an important aspect of good oral health. By inculcating this habit early on in your kids, you would make it easy for them to maintain a beautiful smile later on. These tips should help you get started on dental visits:
It is important to start young. This will help your child identify dental visits as a normal task. Children should have their first dental visit around the time the first tooth appears. AAPD explains that the first visit should be no later than the first birthday.
Always stay calm during dentist visits and allow the dentist to handle any fuss created by your child.
Prevent Harmful Effects of Sugar
While you cannot remove sugar completely from your kid's routine, it is recommended that you reduce it to a large extent. This will allow them to enjoy greater oral health. Here are some other tips:
Save sugary treats, like soda, cookies, candies, and pies for mealtime. Saliva produced in the mouth is greater during these times that helps protect their teeth.
Encourage your child to drink more water. This will help in frequent flushing of the mouth and will reduce the instances of cavities.
Your kids can enjoy better teeth throughout their childhood and into adulthood with the right habits. Consult the Roswell Dentists at Sunshine Smiles Dentistry to help maintain healthy teeth in your kids. Give us a call today at 770-998-8116 or schedule your kids dental checkup online.