Teeth Whitening Service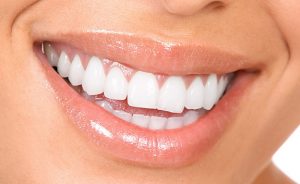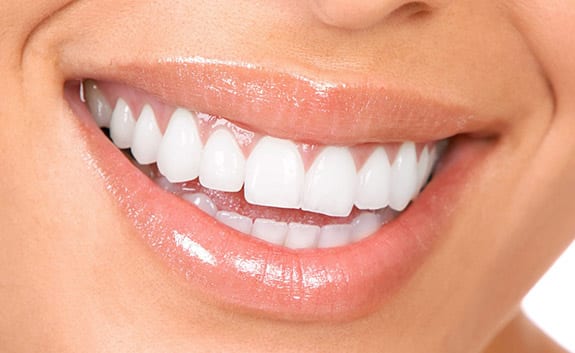 Our dentist in Roswell GA, Dr. Suvidha Sachdeva, provides professional teeth whitening service in Roswell GA. Even if you maintain very good dental hygiene, food, environment, medications and aging effects may eventually lead to dental discoloration. Our teeth whitening solutions can successfully mitigate or altogether eliminate discoloration and restore a bright smile.
Consultation
If you seek teeth whitening, Dr. Sachdeva will examine the health of your teeth and gums and review the type of dental restorations you may have to determine whether teeth whitening is the ideal solution for you. Dr. Sachdeva will explain the in-office as well as at-home teeth whitening options and help you make the best choice according to your needs.
Teeth Whitening in Roswell
If you are looking for more dramatic and sustainable results, Dr. Sachdeva may recommend in-office teeth whitening for you. This will allow her to use a stronger concentration of the whitening gel to break down tough stains and create a desirable white smile.
Depending on your needs, she may use a high-powered light to activate the gel and produce more effective outcomes. If you are committed to performing take-home teeth whitening as instructed, Dr. Sachdeva may offer you a combination of in-office and take-home teeth whitening for deeper and longer lasting results.
To perform in-office teeth whitening, the dental hygienist at Sunshine Smiles will first clean your teeth and gums. Thereafter, Dr. Sachdeva will place a protective barrier over your gums. She will then precisely apply the whitening gel over your tooth surface. The gel will be spread onto all the exposed surfaces of your front teeth. She will evenly cover your teeth enamel to create completely natural looking results.
More dramatic results can be achieved when the treatment is performed in intervals. Dr. Sachdeva may repeat the gel application process three to four times with a few minutes of gap between each application. Within an hour of your treatment, you may be able to achieve a smile few shades lighter. Depending on your cosmetic needs or the condition of your teeth, you may require one to two in-office teeth whitening treatments.
You can maintain results and extend the benefits of teeth whitening by repeating the treatment at specified intervals under the supervision of Dr. Sachdeva.
Take-Home Teeth Whitening
Depending on your needs, may choose the option of Take-home teeth whitening. Although you will perform this procedure at home, but it will be supervised by Dr. Sachdeva to ensure it is done safely and effectively. In this procedure, Dr. Sachdeva will first create impressions of your teeth to have customized whitening trays fabricated that fit securely and comfortably in your mouth.
Once the trays are made, Dr. Sachdeva will check their fit in your mouth, and guide you how to use the trays. You will be required to place the precise amount of whitening gel into the tray with a syringe. Thereafter, you can fit the tray over your teeth. The tray will snugly fit around your teeth, and the whitening gel will start working on your tooth enamel while the tray is in place.
You will typically have to wear your tray daily for a few minutes as prescribed by Dr. Sachdeva. Alternatively, you may choose an overnight whitening solution. The complete treatment regimen may be accomplished in about two weeks. To achieve more sustainable and comprehensive results, you may also consider the option of combining teeth whitening treatment with other procedures such as Dental Veneers, bonding, dental crowns, or orthodontic treatment.
See Dr Sachdeva of Sunshine Smiles Dentistry talk about teeth whitening roswell ga
Sunshine Smiles Dental receives patients from Roswell, Alpharetta, Milton, Johns Creek, Cumming, Sandy Springs, Dunwoody, Marietta, Canton, Woodstock and other surrounding communities for teeth whitening.
Find out more about Teeth Whitening from the American Dental Association (ADA).
Frequently asked questions about Teeth Whitening
At-home whitening and professional whitening gels are same? Your local Atlanta dentist answers
Hydrogen peroxide or carbamide peroxide is the functional or active ingredient in all teeth whitening gels. The quantity of this chemical in professional whitening gel is more as compared to at-home whitening gel.
Do stronger whitening gels achieve faster Teeth Whitening results? Your local North Fulton Dentist answers
It goes without saying that stronger whitening gels would speed up the process and give you whiter teeth in a fairly short span of time. This is one of the reasons why many people prefer professional teeth whitening as opposed to at-home whitening. However, stronger is not always better since it may not last as long. Strong chemicals may also cause pain and sensitivity, especially if the procedure is not performed by a dentist.
The bottom line in this myth is that you can achieve similar results with a lower concentrated teeth whitening gel. This is also a safer way to get your teeth whitened. The best part is that products with lower concentrations of hydrogen peroxide would ensure that your teeth stay whiter for longer.
Schedule your Teeth Whitening Appointment today!
Please call our office at (770) 998-8116 to take advantage of our limited time special on Zoom tooth whitening.