Services we Provide
Comprehensive Dental Exam
To maintain optimal oral health, the American Dental Association (ADA) recommends regular dental visits, usually once in six months. A comprehensive dental exam during your visit enables us to check for problems that you may not observe or feel. Preventative dental care is one of the vital aspects of your oral health management at Sunshine Smiles Dentistry in Roswell, GA. Learn more about: Comprehensive Dental Exam
Professional Dental Cleanings
Despite regular brushing and flossing, plaque may build-up over time in your teeth, particularly in difficult-to-reach sites. Therefore, periodic dental cleaning by your dentist or hygienist is necessary. A professional dental cleaning at Sunshine Smiles Dentistry in Roswell, GA will typically include tooth scaling and polishing, and if excessive tartar accumulation is found, a debridement procedure may be performed. What does a Professional Dental Cleaning include?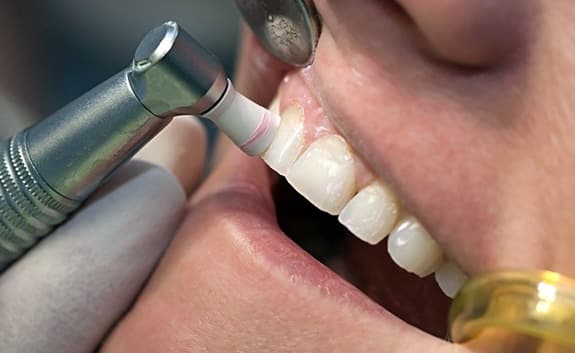 Sometimes a tooth may have been decayed or damaged to an extent where its restoration with a filling, crown or another treatment is not possible. Or, the tooth may have become very loose, and there is no way to save it even with bone grafting. Wisdom teeth or other teeth causing a severe malocclusion may also have to be extracted. In all such cases, experienced dentist Dr. Suvidha Sachdeva of Sunshine Smiles Dentistry, Roswell GA, will prescribe an appropriate dental extraction procedure. Dental Extractions Roswell GA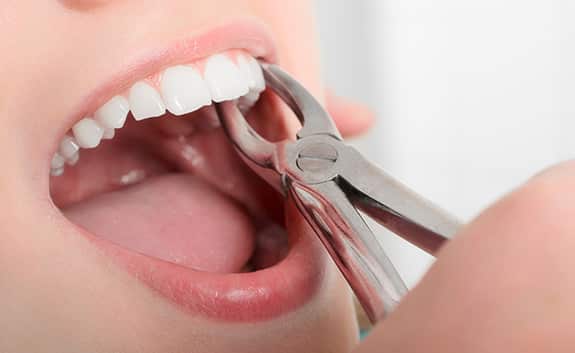 Fillings help restore teeth damaged by decay back to their normal function, and can prevent further decay. Your dentist will consider a number of factors when choosing which type of filling material is best for you.Learn about fillings procedure.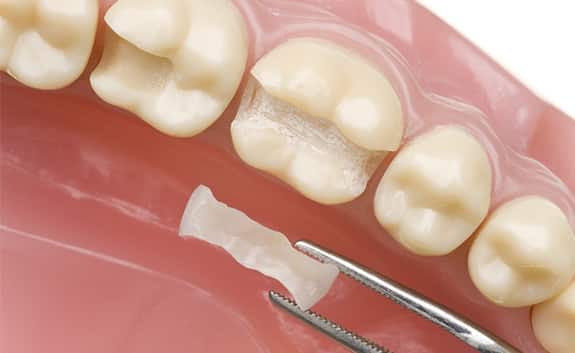 Sunshine Smiles Dentistry of Roswell GA, Dentist Roswell GA, provides state of the art dental crown solutions. If one or more of your teeth have suffered significant damage due to decay, cracks or chips, a crown may be an ideal restoration for you. Discover more about Dental Crowns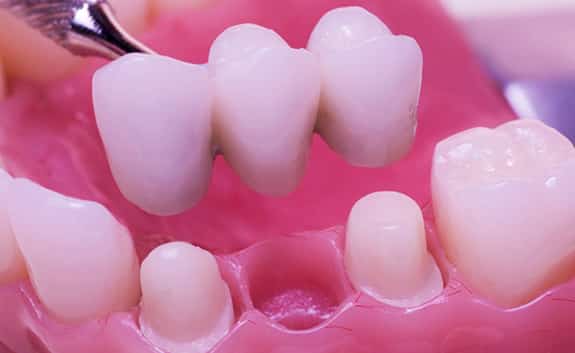 Dental Implants are artificial tooth roots which are used to support one or more false teeth. These titanium screws are placed in the jaw bone and replace the missing teeth and help counter further tooth loss. Once the implant is placed the artificial root takes over the original function and its difficult to differentiate between implant supported tooth and natural tooth. Get more info about dental implants. Read if a dental implant is right for you.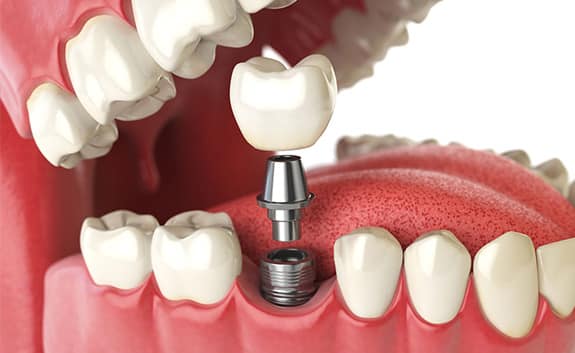 Dentures And Partial Dentures
Dentures and partial dentures are removable dental appliances that are used to replace teeth that are missing. Dentures are made to resemble your natural teeth, so there should be no noticeable change to appearance. In fact, dentures may even improve a smile! Get more info about Dentures and partial dentures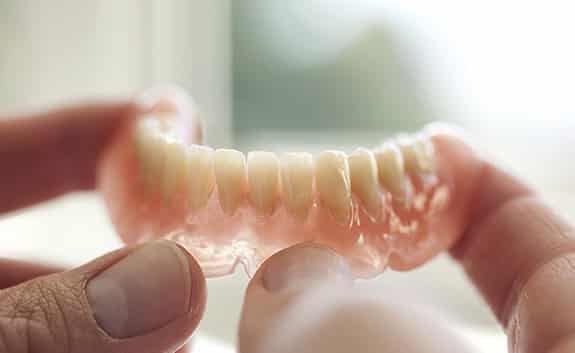 Orthodontics (clear aligners)
Orthodontics is the branch of dentistry that specializes in the diagnosis, prevention and treatment of dental and facial irregularities. These includes treatment of different conditions eg overcrowding teeth, crossbite, space in between teeth. Orthodontic treatment can be done at any age, provided the bone condition is good.
Root Canal Treatments (Endodontics)
Root canal treatment saves your teeth! "Endo" is the Greek word for "inside" and "odont" is Greek for "tooth." Endodontic treatment treats the inside of the tooth. One of the most common endodontic treatments is root canal treatment. Root canal treatments are for diseased or injured teeth designed to remove the source of infection or discomfort and allow you to keep your natural teeth. Root canal treatment at Sunshine Smiles Dentistry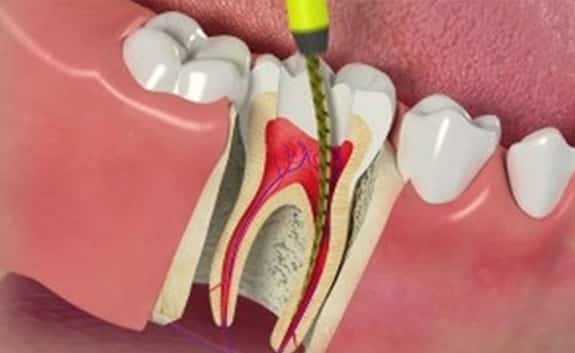 Veneers (laminates) are thin, tooth-coloured shells that are crafted and shaped to bond to the front of your teeth. They can be used instead of a crown if your tooth is strong and healthy. Veneers are excellent for treating chipped or discoloured teeth and will give a spectacular lift to your smile. They can also be used to eliminate gaps between the teeth. Dental Veneers procedure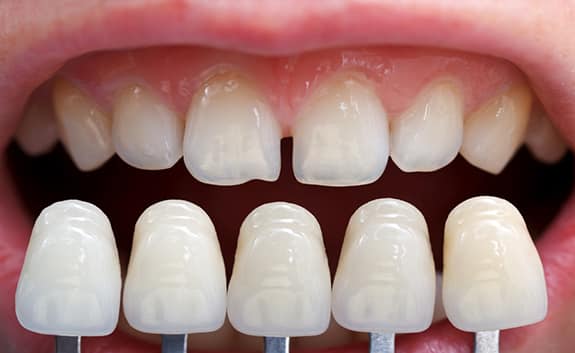 A night guard or splint is an acrylic appliance that, when worn, intimately covers an entire arch of teeth. The night guard is made by taking impressions of the upper and lower teeth, and then the lab fabricates the appliance so that it is custom fit to each patient's mouth.
Teeth Whitening In Office
There are many products and techniques available for patients who want to achieve a brighter smile, and with so many options available, it can be difficult to choose the method that is right for you. The best way to begin any teeth-whitening regimen is to schedule an appointment and talk to your doctor about the differences between in-office professional whitening and at-home whitening. Teeth Whitening Roswell GA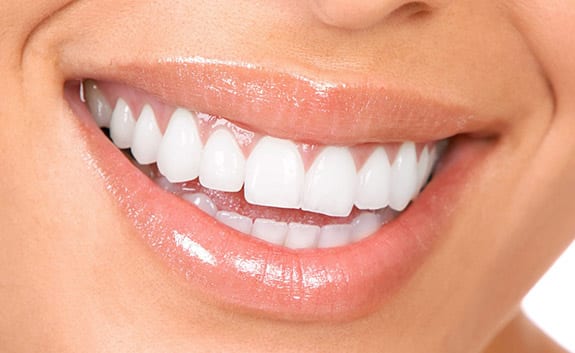 At Sunshine Smiles Dentistry, we often have patients from in and around Roswell GA, who want to restore their missing tooth with the dental Bridge. In such cases, our cosmetic and restorative dentist Dr. Suvidha Sachdeva may recommend a traditional dental bridge as a less invasive, low risk, and more affordable solution to replace the missing tooth. Dental Bridges at Sunshine Smiles Dentistry
Cosmetic Dentistry Roswell GA - Clear Aligners - Invisalign or Clearcorrect
Dr Suvidha Sachdeva is trained to provide this orthodontic treatment that involves a series of clear plastic, customized aligners to gradually guide your teeth into appropriate alignment. She will instruct you to wear these aligners for at least 22 hours a day, and remove them only while eating, brushing and flossing. Is Invisalign / ClearCorrect right for you?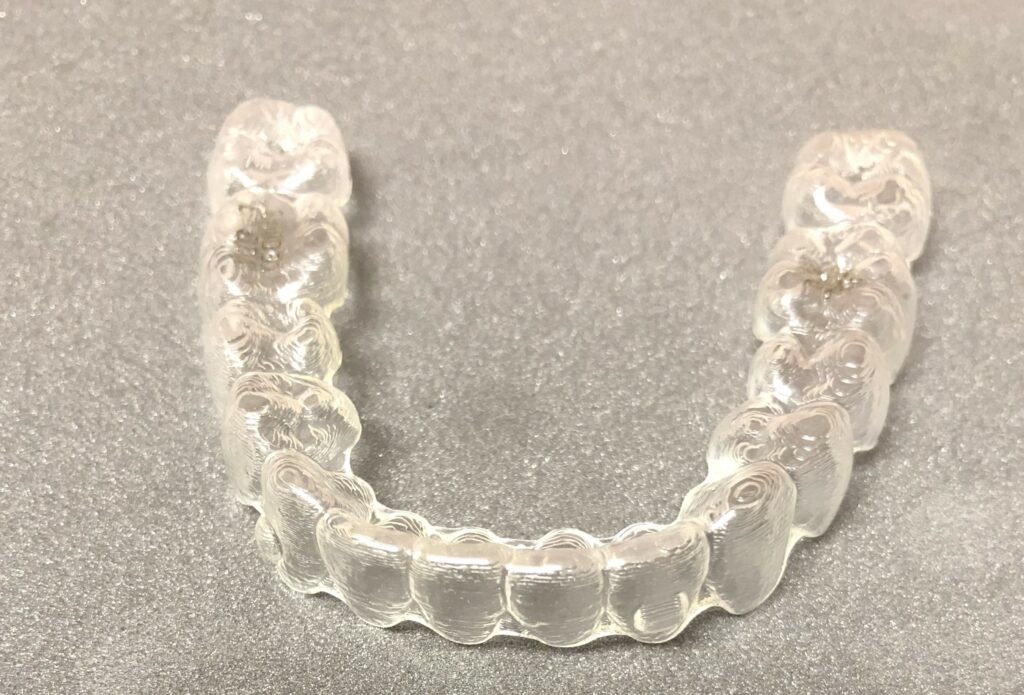 Dental/Tooth
bonding is one of the popular cosmetic dentistry procedures that enhances the
appearance of chipped, cracked, broken, or stained teeth. Read more about the Tooth Bonding procedure