Root canal Treatment (RCT) in Roswell GA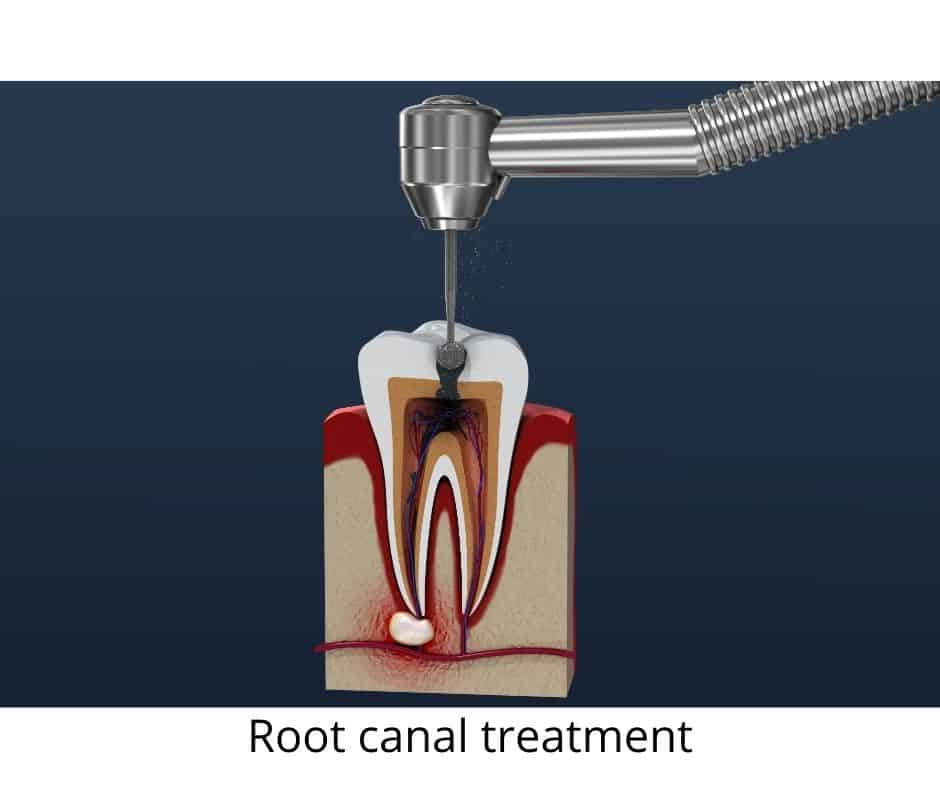 If you experience persistent toothache, or have a prominent dental cavity, you might be a candidate for root canal treatment. Dedicated dentist Dr. Suvidha Sachdeva in Roswell GA provides safe and precise root canal treatments. To diagnose the exact condition, Dr. Sachdeva will first take a few x-rays to determine whether the nerve within your painful tooth's pulp chamber may have been infected.
If the x-ray shows a cavity close to the dental pulp, Dr Sachdeva will determine if the pulp is already infected. In this situation, Dr. Sachdeva will perform a root canal procedure to eliminate the infected tissue and end the pain. The advantage with root canal treatment is that it will help save a significant part of your natural tooth structure, including the tooth root, and you will save your tooth.
Root Canal Treatment Procedure at Sunshine Smiles
Dr. Sachdeva will begin your RCT procedure by cleaning out the decayed areas of your tooth. She will use a local anesthetic to ensure that you remain comfortable through the treatment. This will help completely numb the problem site and avoid any chance of pain.
Dr. Sachdeva will carefully remove the infected pulp and debris from the pulp chamber and eliminate any remaining nerve tissue from the root canals. Following this, she will create a little more space in the root canal and prepare the pulp chamber for filling. The inner tooth structure will be thoroughly irrigated and disinfected to eliminate any chances of bacterial recurrence.
Once the tooth preparation is complete, Dr. Sachdeva will fill the root canals with a gutta-percha filling. She will also seal the pulp chamber with a temporary filling. You will have to go through a waiting period of a few days to allow for tissue healing or Dr Sachdeva might start the crown process on the same day depending on the condition of your tooth. On your second visit, Dr. Sachdeva will remove the temporary filling and fill the pulp chamber with a core buildup.
Finally, your tooth structure will be repaired with a filling or completed with a dental crown. Dr. Sachdeva will review the root canal treatment during your second visit to ensure that no complications have developed. Sunshine Smiles Dentistry receives patients for root canal treatment from Roswell, Sandy Springs, Mountain Park, Milton, Johns Creek, Cumming, Dunwoody, Marietta, Canton, Woodstock, Alpharetta and other surrounding communities. (To learn about the crown procedure, click on Dental Crowns.)
Contact Sunshine Smiles Dentistry in Roswell Georgia for a Root Canal treatment consultation at (770) 998-8116