Our Community
As a lifelong learner in the field of dentistry, Dr Suvidha Sachdeva, of Sunshine Smiles Dentistry in Roswell GA, believes that it is important to give back to those who are less fortunate. Many developing countries do not have access to adequate dental care due to various reasons.
Dr Sachdeva has volunteered in free dental camps in local schools and most recently went to Guatemala as a part of a dental mission trip where she worked with other volunteers to administer essential dental care to patients of all ages and bringing smiles to their faces.
Cosmetic Dentist in Roswell GA, Dr Suvidha Sachdeva has volunteered at the Special Smiles program of the Special Olympics! She said that it was a wonderful experience doing dental screenings and providing oral health instructions to some amazing and talented individuals
Dr Sachdeva Giving back in Guatemala
Bringing Smiles In Guatemala
Educating the little Girl scouts about Importance of brushing, flossing and good oral hygiene.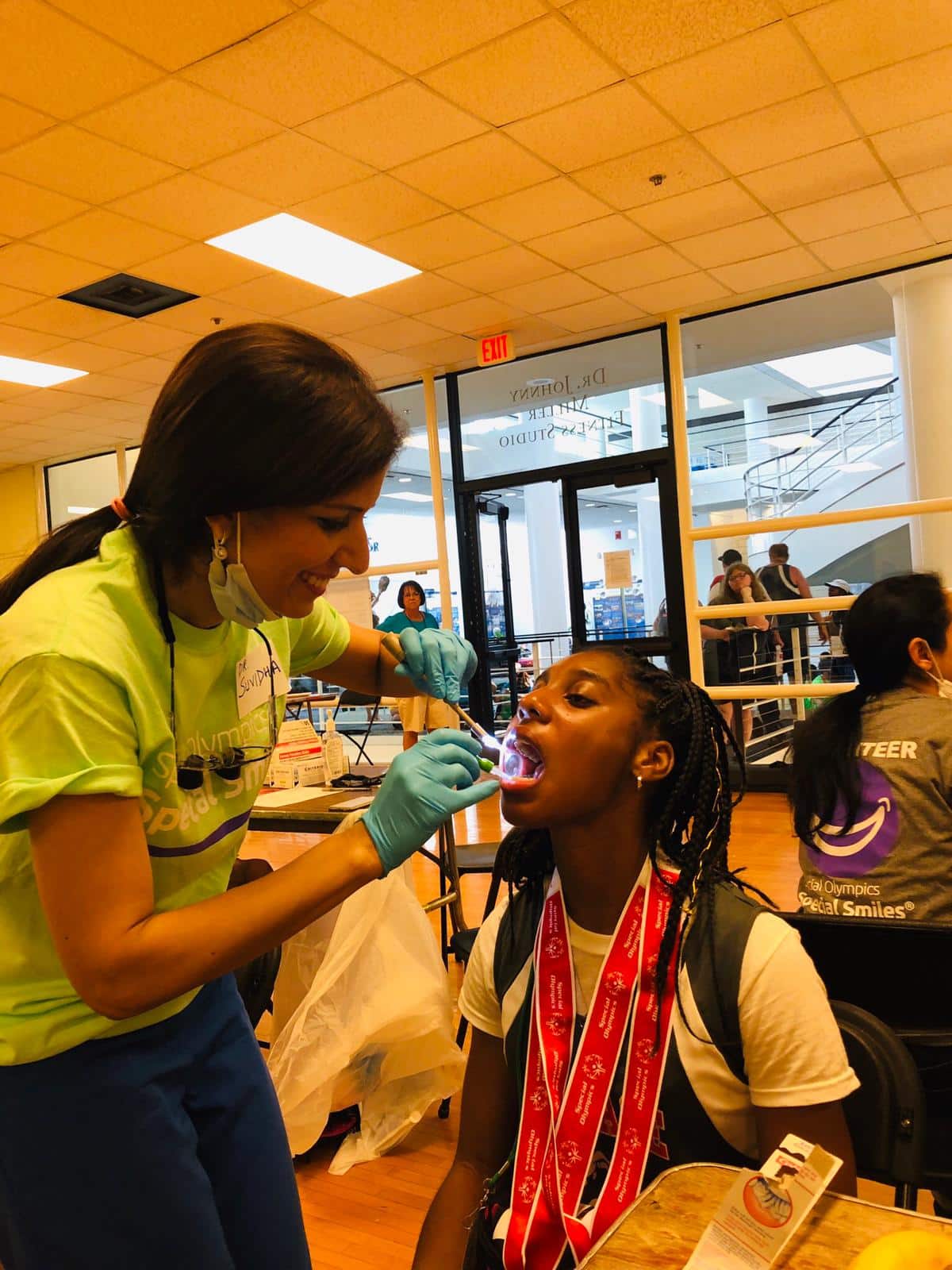 Volunteering at the Special Smiles program of the Special Olympics
Our dentist in Roswell, GA: Dr Suvidha Sachdeva of Sunshine Smiles Dentistry teaching kids about oral health and oral hygiene at Easter Seals North Georgia on Warsaw road