How does Orthodontic Treatment work?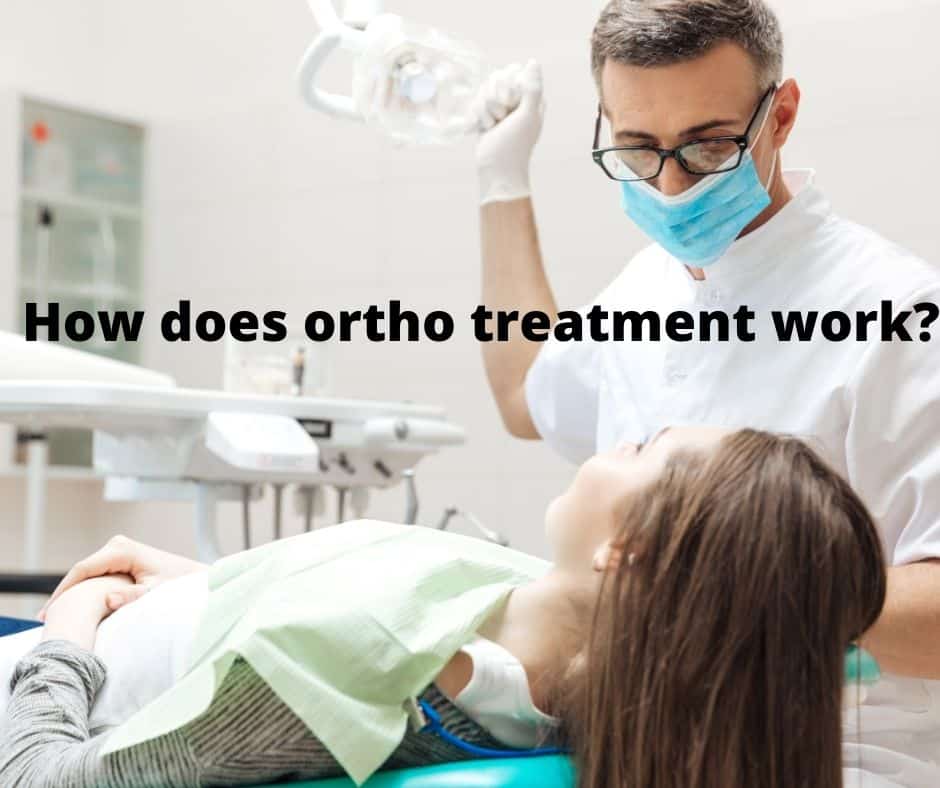 How Does Orthodontic Treatment Work?
Orthodontic treatment such as braces are used to align teeth that are crowded or crooked so that the patient achieves a healthy bite and a better smile. The braces are made up of arch wires passing through brackets that are attached to the front or back of the teeth. The wires apply pressure to push each tooth into the right position. Orthodontic experts offer different types of braces for teeth and jaw realignment.
What to Expect in the Initial Orthodontic Consultation?
During the initial consultation, a dentist or orthodontist, will take x-rays to understand the existing positions of your teeth, jaw and other oral structures. Based on their findings, and your expectations from the treatment, a dentist will help you choose the orthodontic appliance (such as Invisalign or ClearCorrect) that will work best for your problem. Then the dentist will take your teeth impressions to fabricate orthodontic braces or invisalign or ClearCorrect that are customized to your dental measurements. Read more about the benefits of ClearCorrect.
How Does Ortho Treatment Proceed?
During the orthodontic treatment, the dentist bonds the brace brackets to the teeth firmly using dental cement. Next, they use elastic bands to connect the wire of the arch to the bracket. You will be required to visit the dentist at least once every month initially to allow them to study the condition of your braces and their effects on the teeth. During the follow up visits, the braces may also be tightened if necessary.
Over the next many months, based on the degree of the initial misalignment, your teeth will gradually move to a proper position. The continuous pressure from the braces will cause your teeth to shift and change the bone shape. When the new alignment is satisfactory, the dentist will remove your braces. Some orthodontists and dentists may advise the use of a retainer to maintain the results achieved from brace treatment.
If the dentist finds that just the braces are not providing satisfactory shifting of the jaw or straightening the teeth, they may advice the use of an additional appliance such as headgear during the night.
How Much Time Does Brace Treatment Require?
Brace treatment generally takes anywhere between one to three years to begin showing results. The time required will vary from person to person based on several factors such as:
Degree of initial misalignment
Distance of teeth travel necessary
Space in the mouth
Health of the teeth, gums and supporting bone
How well you comply with your dentist's instructions
Is Orthodontic Treatment Painful?
After being fitted with braces, some persons may experience discomfort or soreness in the mouth. Over-the-counter pain relievers such as Motrin or Tylenol can give relief from such pain. If you experience persistent pain, report it to your dentist so that they can make adjustments to the braces to reduce the pressure on your teeth.
If you require brace treatment, make sure you choose a dental specialist who has the necessary qualifications and skill. Contact Sunshine Smiles Dentistry, cosmetic dental office in Roswell Georgia for all your dental needs. Here is how to get to our office from the Roswell city center: