Benefits of a Family Dentist
It is recommended that you look for a family dentist who can address the needs of all individual members, including your children (whether toddlers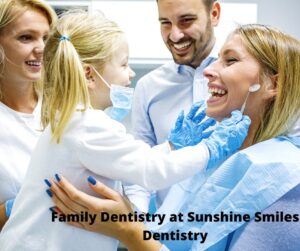 or young adults). It is important that every member of your family visits the dentist every six months. Family dentists can help by providing appropriate treatment for all age groups. They are useful whether your elderly mother is learning to adapt to her dentures or your toddler is teething.
Track Dental Milestones for Your Toddler
Professional dental evaluation and care during the early years of your child's life would ensure their tiny teeth and jaws develop with good oral health. Family dentists are in a position to help with advice and preventative maintenance. Your family dentist shall explain the critical role of teeth in a baby's development, including chewing habits and speech. The family dentist will ensure through regular check-ups that your toddler is developing healthy teeth. They would also use treatments, such as dental fillings and sealants, wherever necessary to prevent the need for invasive procedures at a later date.
Spotting Genetic Dental Issues
It becomes easier for a dentist to identify genetic trends in gum problems and tooth decay when all members of the family visit the same dental care provider. The dentist shall be in a position to provide special care and attention or watch for early signs of issues, when the parents show the same problems. For instance, if parents suffer from tooth decay or a similar problem, the dentist shall offer preventative maintenance to prevent the issues from developing in the child.
It is possible to avoid dental problems that are inherited or genetic with early preventative care and treatment. Family dentists are knowledgeable in spotting trends and signs. This can help avoid dental discomfort in your children and can also go a long way in saving money on dental bills.
Visits Become a Breeze
Packed schedules can make it difficult to make separate dentist appointments for individual members of a family. It is also a time-wastage to go to the dentist separately. You can save a considerable amount of time conveniently when you have your semi-annual oral health-checkup along with your children or elderly parents. This benefit is only provided by family dentists who have the experience and know-how to treat all age groups. In addition, elderly parents and children tend to feel less stressed when they know that you are in for a treatment at the same dental office.
Avail Comprehensive Benefits and Services
Family dentists offer a broad range of dental services. You can visit family dentists when you are in need of minor cleaning and your teenage son requires braces. Your family dentist would be able to handle all your troubles at the same time. You can expect high quality care when you visit a family dental care provider. They can take care of all the dental needs that your family has.
Searching the right family dentist in Roswell GA can be troublesome, especially if you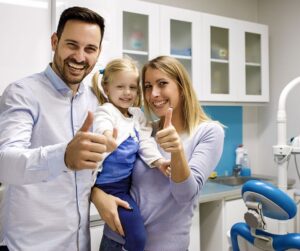 don't know where to start. Schedule an appointment at Sunshine Smiles Dentistry, Dentist near Roswell, Georgia to understand how we can better serve you and your family. Give us a call at (770) 998-8116 or contact us online.
Driving from Alpharetta GA to Sunshine Smiles Dentistry:
Drive on GA-9 S/S Main St
Turn Left on Wills Rd
Turn right on Old Roswell Rd
At the traffic circle continue straight
Turn right onto Westside Pkwy
Continue onto Old Roswell Rd
Continue onto Grimes Bridge Rd
Turn left on Market Place
Sunshine Smiles Dentistry will be on your Left
Driving from Johns Creek GA to Sunshine Smiles Dentistry:
Drive on Old Alabama Rd
Turn right onto Holcomb Bridge Rd
Turn left on Market Place
Sunshine Smiles Dentistry will be on your right