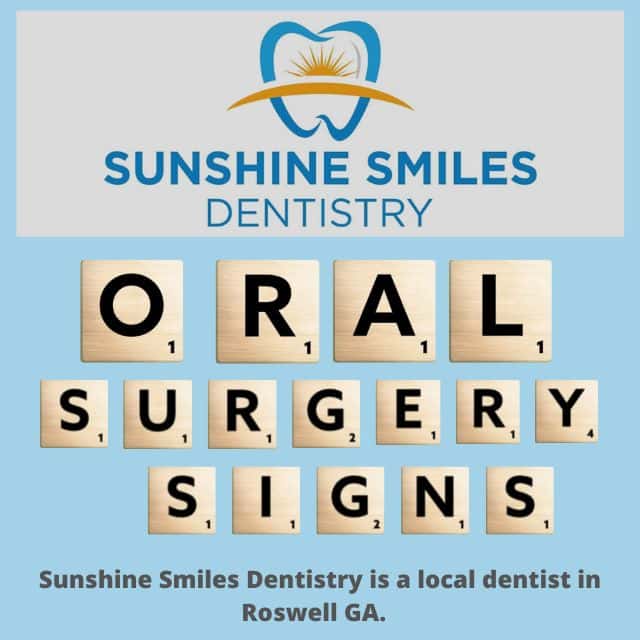 It is important to schedule regular appointments with your family dental care professional to uncover any possible dental health issues that could turn into dental emergencies. Excruciating pain in the teeth, gums, or jaw; and bleeding from the gums, are some of the apparent signs that you may need oral surgery.
You must take any persistent issues related to your gums, teeth, or jawbone seriously enough to ascertain the need for oral surgery. An experienced dentist qualified to perform oral surgery can help you decide with the aid of imaging and other diagnostic tests.
You may need a competent oral surgeon to help you with dental problems like wisdom teeth, bone loss, and jaw misalignment. Here we discuss some of the symptoms that may suggest that you need oral surgery.
6 signs that you need oral surgery
Lost or Damaged Tooth
Losing or damaging a tooth due to an accident may call for an emergency oral surgery. Other situations like a painful decayed tooth or a previously missing tooth could also necessitate an appointment with your dentist. Damaged or missing teeth can induce gum disease, speech-related issues, and complications with the surrounding teeth.
An experienced dentist can skillfully extract a damaged or decaying tooth and prescribe a suitable tooth replacement technique like a crown or dental bridge, or a tooth implant surgery.
Impacted Teeth
The final set of molars are the most likely teeth to become impacted. These are teeth that people generally get in their late teens or early twenties. Also called wisdom teeth. Often, the wisdom teeth do not emerge fully, infecting and causing decay in the local area.
People in their early twenties and teenagers are likely candidates for oral surgery for the removal of wisdom teeth. If you are experiencing persistent swelling with accompanying fever and pain, or excessive pressure at the back of your mouth, you must consult with your dentist immediately.
Loss of Jawbone Density
Sometimes, a delay in getting dental implants for your missing tooth can result in a substantial loss in jawbone density. Your dentist may need to perform a dental bone graft before you are ready for the teeth implants.
In a bone graft, the dentist uses a part of healthy bone from another site or from a donor to fortify your jawbone. You can go through with your dental implants once the grafted bone fuses with your jawbone in some time.
Temporomandibular Joint Disorders (TMJ)
TMJ is a defect of the joint where the skull meets the lower jaw in front of the ear. This affliction can cause pain, jaw stiffness, and headaches. You may require oral surgery on the joint if the malady is persistent despite oral devices, medications, and physical therapy.
Breathing Disorders Related to Sleep Apnea
If you are unable to breathe normally while asleep or your snoring is intrusive, you might have to consider oral surgery procedures. Consult an oral surgeon who may recommend laser surgery or surgical removal of the soft tissue from the lower jaw.
Jaw Misalignment
If a visual inspection shows the misalignment of your teeth or jaw, you need to visit your dentist at once. While orthodontic devices like braces can correct some misalignment, your dentist might suggest oral surgery in a severe case. Relocation of a part or whole of the upper jaw can correctly realign and balance the mouth's movements.
Safe and Effective Oral Surgery in Roswell, GA
You must consult with an experienced dentist to find out if you need oral surgery for your dental and facial disorder or ailment. At Sunshine Smiles Dentistry, the top-rated family dentist in Roswell, GA, we continue to serve the dental needs of Roswell and other surrounding communities. We are well-equipped to administer and perform safe and effective oral surgery according to your needs. Contact us using our online form or call us today at 770-998-8116, to schedule an appointment with us.