You can make your smile more brilliant with the help of cosmetic dentistry procedures, while improving your oral health. However, it is important that you select the right dentist to achieve maximum benefits of your cosmetic dentistry. Here are some of these benefits.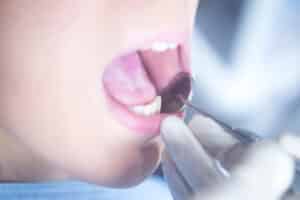 Your Smile Becomes More Beautiful
There is a wide array of choices provided by cosmetic dentists, which takes care of most aesthetic dental problems. It is worth noting that a beautiful smile is not all about perfection. It has a more psychological or a personal side to it.
You can feel better when you smile, which provides an immediate boost to your confidence and self-esteem. You can make a lasting impression on people, whether you meet them professionally or personally. Many people remain conscious of their smile due to unsightly teeth, never realizing that cosmetic dentistry offers all the solutions.
Various options, such as bonding agents and high-quality veneers are offered by cosmetic dentists in Roswell GA to close teeth gaps. Gapping around or between teeth can cause multiple problems, apart from tarnishing a smile. They can cause food particles to get stuck, may weaken overall teeth structure and can also result in tooth decay.
Bonding agents, dental fillings, and porcelain veneers are recommended by expert dentists to close small gaps. Bonding can also help cover-up chipped tooth.
Cosmetic Dentistry Has Aesthetic Benefits
There are various aesthetic benefits of getting cosmetic dentistry treatments. They can easily:
beautify misshapen teeth
cover-up stains and gaps
make your smile more cheerful
boost oral care or health
ensure that teeth are less likely to suffer more damage
accommodate people of all age groups
Another benefit of cosmetic dentistry is in being less invasive as opposed to conventional surgical procedures. A little intervention at the right time can prevent lasting damage to your oral health and smile.
How Does Cosmetic Dentistry Provide Oral Health Benefits?
Crooked or misshapen teeth can cause numerous health issues and lasting dental damage. There are many ways cosmetic dentistry can benefit overall oral health. Damaged teeth can increase general oral health risks. They are at a higher risk of gradual decay. These signs may not be easy to spot early on. However, they would eventually lead to severe oral health issues, like stubborn infections and foul breath. If left untreated, you are at a risk of developing gum diseases or periodontal diseases.
Cosmetic Dentistry for Overall Wellness
You begin exuding the right type of confidence and vibes when you know that your smile is beautiful. You would find it effortless to socialize and interact with others. This would prompt you to rethink and improve your day's schedule. Aligned and beautiful teeth automatically help towards better wellness.
You would maintain better oral hygiene since you do not want to lose your dazzling smile. This means regular brushing, flossing and gargling that contribute to better oral health. You would also become self-aware of other habits. You may reconsider drinking, smoking and excess coffee. Foundation for better health and an improved way of living is laid when you become aware of your habits.
The cosmetic dentists at Sunshine Smiles Dentistry can help you achieve the smile of your dreams. Give us a call at +1 (770) 998-8116 or contact us online today.