How to Choose a Dentist for the Elderly?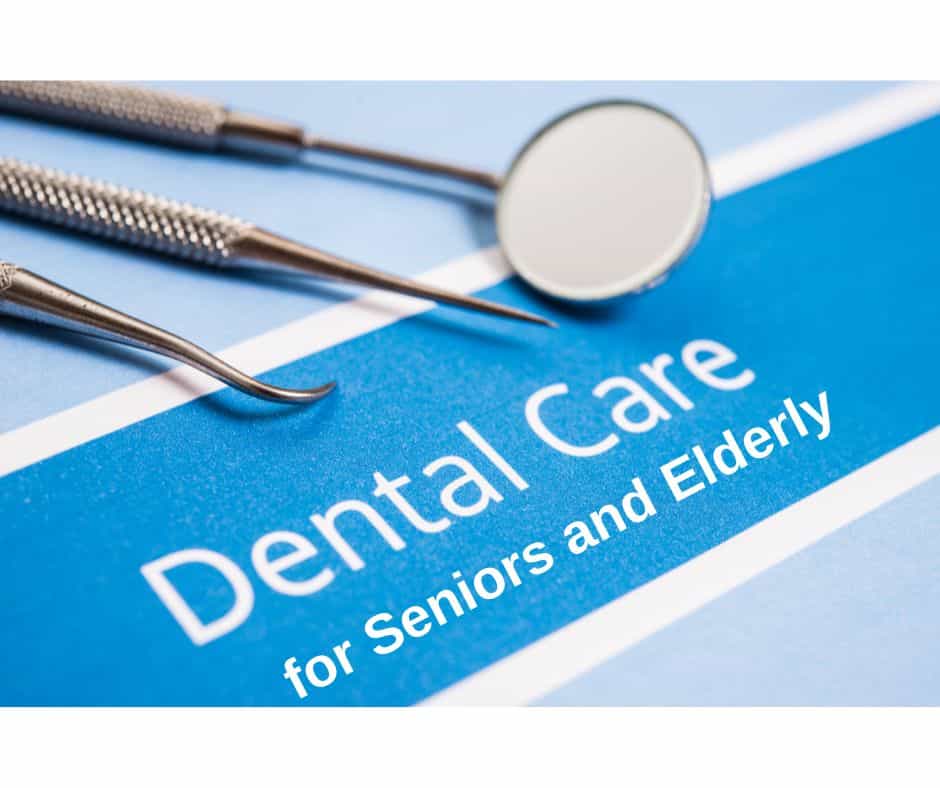 Sunshine Smiles Dentistry has dentists providing dental care to the elderly in Roswell, GA. Owing to the effects of aging, our need for dental care increases as we grow older. However, professional oral care is a relatively overlooked area of healthcare among seniors. The Gerontological Society of America recommends regular dental care for all older adults. Whether you are a senior or a caregiver seeking a trusted dentist who provides high quality dental care to the elderly, you should consider the following factors for choosing the best dentist for seniors.
Experience in Providing Senior Dental Care
Sunshine Smiles Dentistry is a dedicated family dentist with years of experience in providing dental care for the elderly will understand the patient's age and health related limitations. Based on this understanding, the dentist will create a tailored treatment plan to meet the patient's unique needs.
A knowledgeable and experienced dentist for older adults will:
Recognize whether the elderly patient has a higher sensitivity to painkillers, local anesthetics, sedatives, antibiotics or other medications used in dentistry, and modify the treatment plan to suit their condition.
Focus on the aging patient's co-morbidities, such as type 2 diabetes, high blood pressure, heart disease, or other medical conditions, and offer sustainable dental treatment options matching to their baseline health status.
Be mindful of the prescription and non-prescription drugs as well as herbal or home remedies that the senior patient may be using, and consult their doctor or pharmacist when necessary in order to avoid adverse drug interactions.
Have the ability to communicate, educate and engage with the elderly patient, while taking into account their potential impairments related to vision, hearing, mobility, and cognitive skills that are often associated with aging.
Skilled in Treating Dental Problems Affecting the Elderly
Many of the dental health issues are more commonly seen in older adults. A dentist with wide-ranging experience of decades and advanced skills to treat these conditions using less invasive and more effective oral care techniques would be the ideal choice for seniors. Some of these dental health issues include:
Tooth Decay
Nearly 20% of all seniors in the US currently live with untreated dental caries and tooth decay. One of the reasons is that aging effects and medical conditions, such as arthritis may limit their muscular ability or motor skills to properly use brushing or flossing. A dentist for seniors will be able to provide targeted treatments to eliminate tooth decay and preserve the tooth structure and function as best as possible.
Gum Recession
Seniors are usually more vulnerable to receding gum tissue and tooth roots becoming exposed, which increase the tooth sensitivity to hot and cold temperatures. A skilled dentist for the elderly will be able to identify the problem before it advances, and utilize deep cleaning techniques to minimize the need for invasive treatments such as gum grafting or tooth extraction.
Burning Mouth Syndrome
Conditions such as chronic diabetic neuropathy may cause burning mouth syndrome (BMS) in the elderly. BMS is marked by a sharp tingling, burning or painful sensation in the tongue, lips and upper palate, which can last for months or even years. A skilled dentist treating older adults will be able to diagnose this condition during a routine oral exam and prescribe medications or other treatments for relief.
Halitosis (Bad Breath)
Poor oral or physical health, use of certain medications, and denture problems can sometimes cause an oral health issue called halitosis or bad breath in an elderly person. A dentist for seniors will be able to identify the underlying cause of halitosis (such as gum disease), and treat that root cause to eliminate the problem. They will also recommend good oral hygiene practices and simple home treatments, such as an antiseptic mouthwash to resolve the issue.
Xerostomia (Dry Mouth)
Some older adults may experience the symptoms of dry mouth, which could simply occur because of aging effects or as a side effect of certain drugs or cancer therapy. In this condition, the salivary glands in the mouth stop producing sufficient saliva to keep the mouth wet. A knowledgeable dentist for seniors may adjust medications in consultation with the prescribing doctor, provide prescription moisturizers or artificial saliva to lubricate the mouth, or prescribe drugs to stimulate saliva production.
Darkened Teeth
Tooth enamel begins to wear out as we age. This can cause the dark bony tissue underneath (called dentin) to get exposed, resulting in a darkened appearance of the teeth. Darkened teeth may also occur from years of use of tobacco, sodas, and caffeine. An experienced dentist for seniors may recommend teeth veneers or in-office teeth whitening as possible cosmetic dental solutions to restore brighter looking teeth.
Focus on Preventive Dental Care and Education
It is best to choose a dentist for older adults who is committed to educating them about everyday dental hygiene practices and can offer simple and easy-to-use preventive oral care solutions. Dedicated dentists know that good oral care for seniors does not always have to be expensive or complex.
For the elderly with mobility issues or limited dexterity, the dentist can provide powered toothbrushes that involve minimum manual movement and have an easier grasp.
For seniors with periodontitis or receding gums, the dentist may recommend less abrasive toothpastes that do not damage the dentin and do not cause tooth sensitivity.
A dentist for seniors can help manage their dry mouth problems by recommending specialized mouth rinses and dentrifices (fluoridated toothpastes) that promote salivary flow.
If the older adult has tightly spaced teeth, a knowledgeable dentist will recognize their limitation and recommend the use of waxed floss for easy movement between the inter-dental spaces.
Knowledgeable dentists for seniors will sometimes prescribe special mouth rinse formulations with a higher concentration of fluoride to serve as an extra dose of protection against their higher risk of caries.
Removable dentures should be cleaned with as much as diligence as natural teeth. A dentist for seniors will guide the patient to brush the dentures properly twice daily and follow other hygiene instructions.
Some elderly persons with more complex ongoing problems related to gum disease or caries may be encouraged to visit the dental office up to four times a year, while other seniors should visit twice a year.
Offering More Affordable Dental Care for Seniors
A compassionate and dedicated dental office may be willing to offer complimentary discounts for seniors or a free add-on service. However, it is important to prioritize your health, so even if the dentist does not actively encourage discounted services, your goal should still be to choose the best dentist for older adults.
It should be noted that barring exceptions, Medicare does not cover the costs of dental services, such as routine dental exams or dental care, or dental prosthetics, such as dentures. If you are a retiree or nearing your retirement, it may be prudent to explore the option of buying private dental insurance coverage.
You may also consider enrolling in a Medicare Advantage Plan (these are Medicare-approved plans offered by private insurers, which cover various dental services and procedures). Smart financial planning ahead of time will help you stay on top of your oral health within your budget during your golden years.
Contact Sunshine Smiles Dentistry to Protect Your Oral Health with a Dentist Trusted by Seniors
Sunshine Smiles Dentistry has built an exceptional reputation as a dentist who will go the extra mile to provide best dental care in Roswell, Georgia to patients in all age groups, including the elderly. Our dentists have earned the trust and admiration of our patients because of their tireless commitment to meeting their goals and expectations.
Sunshine Smiles Dentistry in Roswell, GA is best equipped to take care of the dental needs of older adults. To book your appointment with us, please use this online appointment link or call us at (770) 998-8116.