Protect Your Teeth with Mouth Guards
Mouth guards can solve your problem of bruxism or teeth grinding. Teeth grinding is more common that you think affecting almost a fifth of the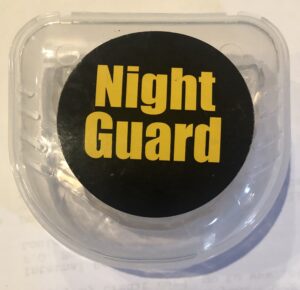 American population. People with this condition tend to gnash, grind, or clench their teeth. They do this without being aware of their actions, usually while sleeping. Clinically, teeth grinding is referred to as bruxism.
Mouth guards can solve your problem of bruxism or teeth grinding. This is a simple and an effective approach to this condition. Problem may persist if guards are not used to prevent it, which may result in the following consequences:
Fractures or cracks in the teeth
Loss of tooth enamel
Discolored or paling teeth
Recessive gums
Migraine or headaches
Temporomandibular joint (TMJ) disorder
What do Mouth Guards Do?
These are simplistic devices to protect teeth from grinding or clenching while asleep. The guard is also a protective device preventing injury while playing contact sports. In certain cases, adult oral guards can be useful in relieving OSA (obstructive sleep apnea) and snoring.
It is possible that over-the-counter adult mouth guards may not fit you properly since everyone's oral structure is not similar. It is always recommended to have it custom-made by your dentist as per your individual mouth construction. At Sunshine Smiles Dentistry, here in Roswell GA, we custom make your mouth guard.
Why Should You Use Custom-made Mouth Guards While Sleeping?
A dentist is the best professional to have a customized adult mouth guard fabricated. Your dentist shall take an impression or make a mold of your teeth to specifically create the guard to fit your mouth and teeth structure. The device shall then be created in a dental lab based on the impression or mold.
Typically, custom-made sleeping mouth guards are better fitting as opposed to over-the-counter oral devices where stopping teeth grinding is concerned. You will find it more comfortable to wear as opposed to using a one size fits all product. Using a customized mouth guard shall also reduce accidental dislodging while sleeping. These are especially useful for people suffering from sleep apnea or snoring.
What are TMJ Mouth Guards?
TMJ is a vital joint in the mouth that enables people to eat and talk. This joint is used whenever you move your lower jaw to the side or open and shut your mouth. TMJ disorders or TMD disorders can be painful and may restrict your mouth function. In America, almost 6% women and 3% men suffer from TMJ related problems.
Your dentist after understanding your TMJ disorder shall determine whether TMJ mouth guards can be helpful in your case or not. You can obtain quick relief if teeth grinding is the root cause of your pain by using custom-made TMJ mouth guards.
Are you looking for a dentist in Roswell, GA 30076?
Your oral health is as precious as your overall health. You can achieve the best protection against gnashing, clenching and teeth grinding by making use of dentist-made mouth guards. It is recommended that you consult your dentist regarding the oral appliance that can best help you.
Sunshine Smiles Dentistry in Roswell, GA is dedicated to helping patients prevent the eventual teeth damage that results from teeth grinding. Call 770-998-8116 or contact us online today to book an appointment.