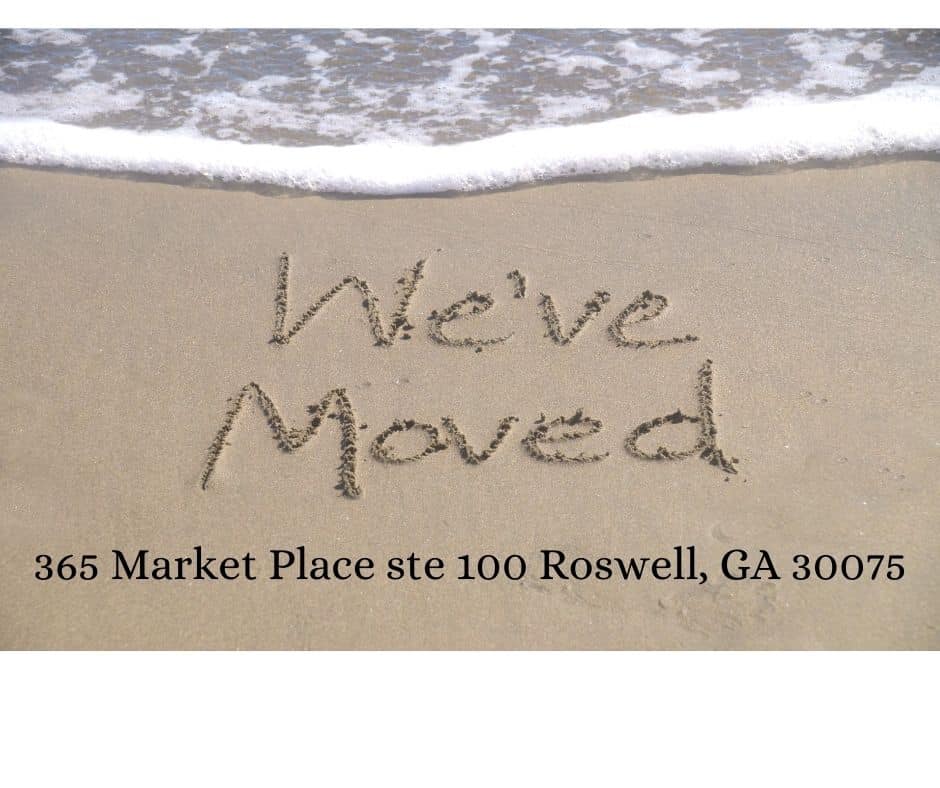 Sunshine Smiles Dentistry, Dentist in Roswell GA, moves to its new location
Our office moved to a more convenient Roswell GA location at 365 Market Pl ste 100 Roswell, GA 30075. The new location is right across from our old location and offers a lot more facilities for our patients. There is additional dedicated patient parking. We have added new technologies such as CBCT. All treatment rooms are lighted and have windows. The reception is modern. You can still reach us at our existing phone number: 770-998-8116. Roswell is a city in North Georgia.
Bigger space and more same day appointments
One of the biggest reasons why our team has decided to move offices is to offer more convenient appointments for our patients. Our new location is larger and we have more operatories. More operatories allow us to increase availability to see patients looking for a dentist near Roswell, GA. This allows us to reduce times to setup an appointment significantly! We offer more appointment times for dental emergencies. Our family dentist can see your entire family at the same time now. We value your time at Sunshine Smiles Dentistry and we want to take care of your needs right away.
Close to Holcomb bridge and more convenient parking
Our dental office is close to most attractions in Roswell. We are close to Roswell downtown, state route 400, east Roswell Park, Leita Thompson Memorial Park and other attractions in Roswell. A larger office space means more space for our team members to work and care for patients, but it also means more dedicated parking. If you're tired of having to get a family member to drop you off at the office or walk from far away just to visit, you'll appreciate the expanded parking our new office will provide, whether you're coming by yourself or bringing the whole family.
Better Amenities for Everyone
We have added several additional amenities to make your experience better. Some of the amenities include:
Televisions in every room for viewing and relaxing dental appointments
Sound system in every room to make your visit more relaxing
Natural light in every room
Beverages offered to you
Paperless experience so you can complete all your paperwork on your device or using a tablet in the office
Schedule your dentist appointment today!
We look forward to serving our patients in Roswell, GA and beyond at our new location! If you are looking for a dentist then contact Sunshine Smiles Dentistry
How to reach our new location
Our office is located on Market Place just behind Holcomb bridge road. See the map below of Sunshine Smiles Dentistry.